The Name of the Game is Netflix and

Chills



By: FlixDetective staffers


It's mid-October. Which means Halloween is creeping around the corner..which also means that the best movies made solely to scare the crap out of you are all finally surfacing from the depths of Netflix. To save you some stressful search time, we've put together some of the best horror flicks that have already been released on Netflix; a bone-chilling mix of terror from classics like The Shining, to contemporary scares such as The Conjuring. Hold on to your butts!
The top scary movie picks so far this month (in no particular order):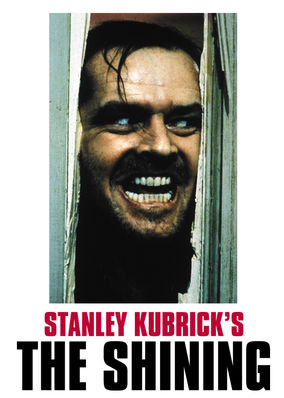 "HEEEEEEEERE'S JOHNNY!" Stephen King/Stanley Kubrick's horror classic takes the mainstage this month on NETFLIX. Being one of the best horror movies of all time, The Shining switches the book's original creaky floorboards and striking premonitions for silence and a looming sense of dread. The wave of blood, those terrifying twins, the pages and pages of "ALL WORK AND NO PLAY"...with little to no explanation helps confirm to the audience just how haunted The Overlook Hotel really is.
NETFLIX Rating : 4
IMDb Rating : 8.4
FD Smart Rating : 8.2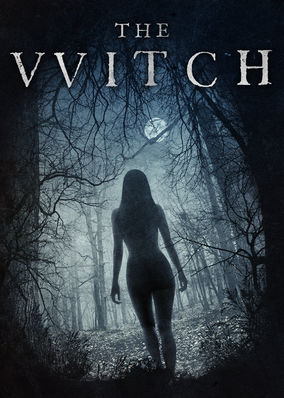 Taking place in 1630s New England, this film follows an ex-Puritan family, banished from the plantation for being overly religious. Living in seclusion in the woods, peculiar occurences begin to occur. The parents fall head-first into madness in the search of their kidnapped baby all while Thomasin (Anya Taylor-Joy) tries to keep it all together. It's beatifully filmed, absolutely terrifying and builds to a fantastic operatic finale that you won't forget.
NETFLIX Rating : 2.9
IMDb Rating : 6.8
FD Smart Rating : 6.3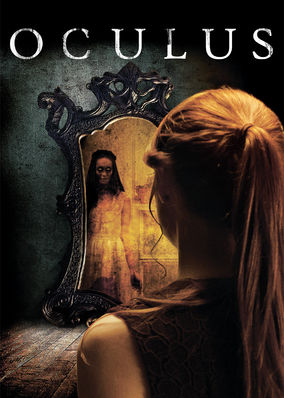 If you're seeking a scare with a story-line that keeps you guessing, look no further. The story focuses on a pair of adult siblings, still dealing with the murder-suicide of their parents 11 years ago. Convinced that her father was possessed, the sister seeks out a haunted mirror from their past, traveling to the site of the brutal death, and setting up shop with her brother in hopes of getting rid of the spirit for good. It's smart and rather genuinely disturbing - with solid work from the actors.
NETFLIX Rating : 3.5
IMDB Rating : 6.5
FD Smart Rating : 6.8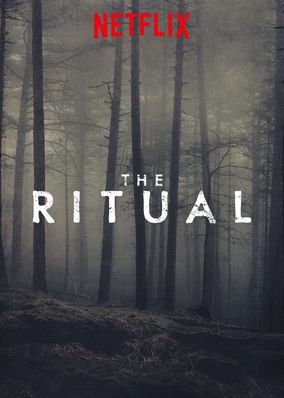 If you're looking for a movie with monsters that are legitimately terrifying, The Ritual is the choice for you. It may seem to have your typical horror movie set-up at the beginning, but soon after, the wheels start rolling and the twists and turns that await you will have you sitting at the edge of your seat. A group of former college roomies plan a getaway to honour a fallen friend. Saying any more would spoil it.
IMDB Rating : 6.3
FD Smart Rating : 6.3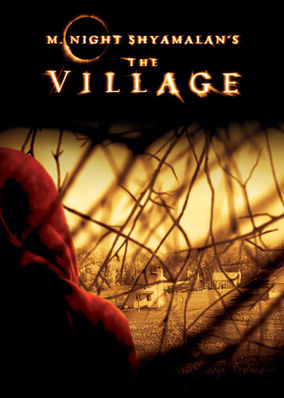 One of two Shyamalan movies on this list, The Village is a historical slow-burn thriller. It centres on an isolated town in the Pennsylvania countryside whose residents follow highly strict sets of rules. One of them being that crossing the village's boundaries would leave them in the paths of the monsters beyond. It dips into issues such as communication problems, disabilities, authority and of course, the unforgiving curious nature of humans.
NETFLIX Rating : 3.2
IMDB Rating : 6.5
FD Smart Rating : 6.5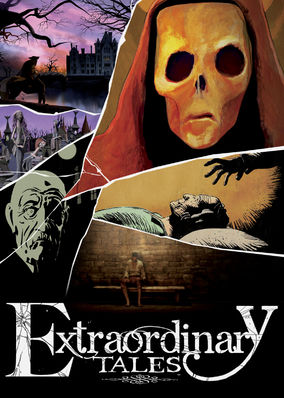 Extraordinary Tales features five stories with varying types of animation to bring the works of Edgar Allan Poe to life. It's the perfect dark-and-stormy-night watch.
NETFLIX Rating : 2.8
IMDB Rating : 6.5
FD Smart Rating : 6.1
Based on Ed and Lorraine Warren (who are real-life paranormal investigators) the couple help the traumatised Perron family whose farmhouse houses a very dark, very deadly presence. They soon discover that is no hoax but something terrifyingly sinister. This movie is a fantastic addition to the genre, and is not to be missed.
NETFLIX Rating : 3.9
IMDB Rating : 7.5
FD Smart Rating : 7.7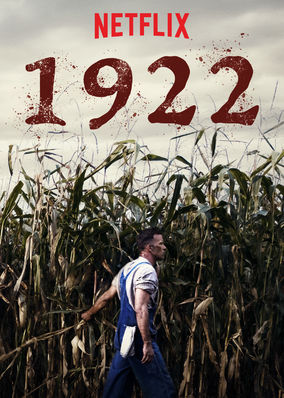 Starring Thomas Jane, 1922 struggles a little bit with pacing - with the earlier portions whizzing by, and other portions dragging along. It could test the audience's patience a bit, but it also has the strength of a simpel story by crafting the slow burning, simmering tension of certain dread....the sinking, gut-wrenching punishment of a man who chooses his own damnation.
IMDB Rating : 6.3
FD Smart Rating : 6.3
Featured in one of our older blog posts, Train to Busan is definitely a movie to be watching if you crave the feeling of fear and dread. It is propulsive, packed with action and surprisingly touching. The movie follows a self absorbed businessman and his neglected daughter. Bringing her home for her mother's birthday, all hell breaks loose on the train. Director Sang-ho Yeon has the audience empathizing with the cast and feeling like there is not a second to spare. This film will leave you breathless.
NETFLIX Rating : 3.8
IMDB Rating : 7.5
FD Smart Rating : 7.6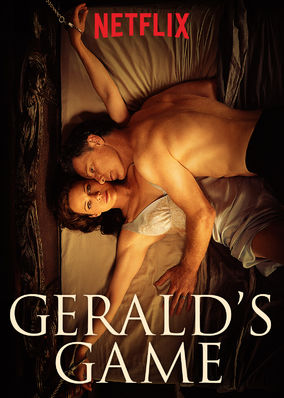 To find a movie as twisted as this one is quite rare. This is yet another fantastic Stephen King adaptation - investigating uncomfortable, hard topics via a horrifying psychological spin, without flinching or exploiting. It is a strong rejection of toxic masculinity, cycles of abuse and oppressive silence...embracing the stoicism and strength of females. It's moving and consummately thrilling.
IMDB Rating : 6.6
FD Smart Rating : 6.6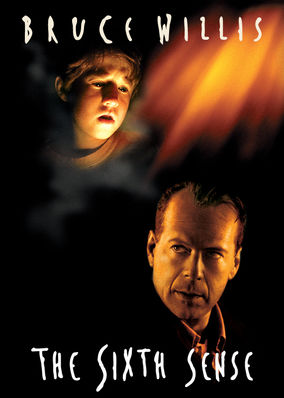 Most probably already know the twist in The Sixth Sense, but even if you saw through Shyalaman's ploys, this film is definitely worth a repeat watch. Cole Sear (Osment) is visited by ghosts. He's frightened of seeing the spirits who appear from the shadows, seeking to reslove their earthly problems. He seeks help from child psychologist Dr. Malcome Crowe (Willis) and as the Dr. tries to find the truth about Cole's supernatural abilities, the consequences for both client and therapist become ever more evident.
NETFLIX Rating : 4.1
IMDB Rating : 8.1
FD Smart Rating : 8.2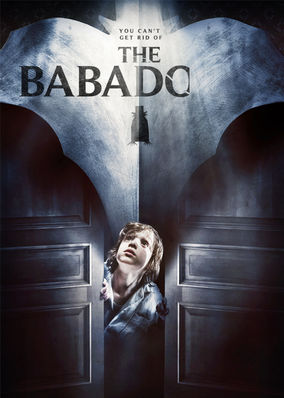 This film will fry every single nerve in your body as you watch desperate mother Amelia try to simultaneously retain her sanity and fend off a malevolent spirit she released from her kid's book.....
NETFLIX Rating : 3.6
IMDB Rating : 6.8
FD Smart Rating : 7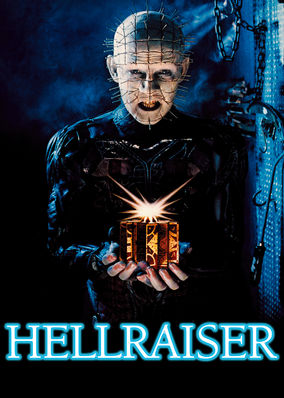 Hellraiser explores the linked sensations of pain and pleasure on multiple levels. It sets up one of the most rich, yet bizarre mythologies in movie history. A cheating wife continues to be obsessed with the man she cheated on her husband with, even after his death - and feels immense joy when he is resurrected. However he needs fresh blood to stay alive and she is more than happy to oblige. If you aren't careful, this movie will tear your soul to pieces.
NETFLIX Rating : 3.3
IMDB Rating : 7
FD Smart Rating : 6.8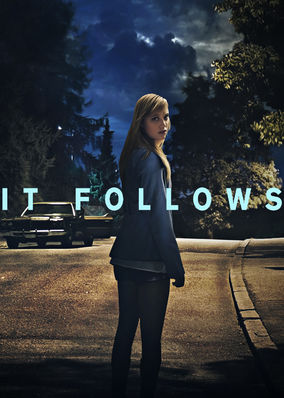 Director David Robert Mitchell creates a story of an unseen force that 'follows', relentlessly until it catches up with its target. Passed on only through sex, a fateful one night stand finds Jay in its path. Highly unsettling, gorgeous and striking. This movie is a damn fine piece of entertainment.
NETFLIX Rating : 3.4
IMDB Rating : 6.8
FD Smart Rating : 6.6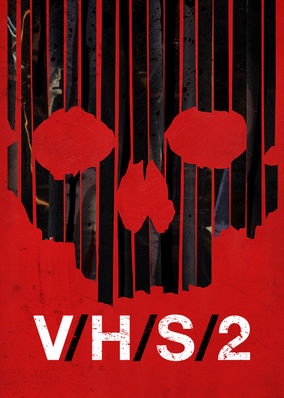 It starts with a news crew doing a segment on an elusive Indonesian cult, and becomes an outrageously terrifying bloodbath which achieves in 30 minutes what most films can't even come close to doing in 90.
NETFLIX Rating : 3.4
IMDB Rating : 6.1
FD Smart Rating : 6.5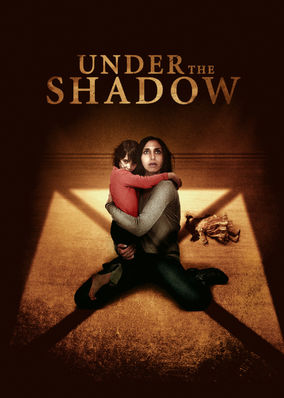 From Tehran comes a tantalizing, politically charged tale of repressed spirits unleashed upon society. After Shideh's building is ravaged by a missile, a susperstitious neighbor suggests that it was cursed and could be harbouring malevolent spirits. Shideh becomes convinced that a force in the building is attempting to take her daughter and has no option but to take on these spirits if she is to save both her daughter as well as herself.
NETFLIX Rating : 3.5
IMDB Rating : 6.9
FD Smart Rating : 7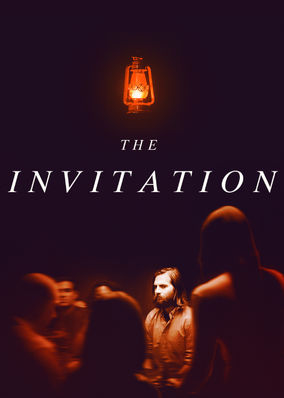 The Invitation centers around a dinner party where old friends reunite and revisit old memories. Most likely best defined as a slasher, it holds its cards until the last possible moment, anxiously teetering between horror and drama before exploding into a vivid, violent climax. Word of warning: if you're not into claustrophobic cinematography, stay clear!
NETFLIX Rating : 3.5
IMDB Rating : 6.7
FD Smart Rating : 6.9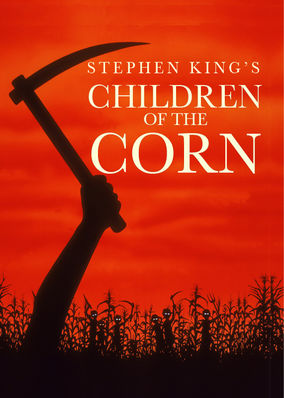 Yet another King film on the list, Children of the corn was first published in "Penthouse" and then was included in the "Night Shift" collection. The film is centered on an arguing couple on a road trip to California as their journey takes a rather unfortunate detour through the Nebraskan town of Gatlin where a bizzare cult of insanely devout children do NOT take kindly to strangers....adult strangers in particular. It's a classic!
NETFLIX Rating : 3.3
IMDB Rating : 5.6
FD Smart Rating : 6.1
Now - go forth and be terrified.