Did you know - Netflix has different content in different countries? Now you can watch it all.
By: FlixDetective staffers

Every month you see that credit card statement and are reminded of the payments you're making to Netflix. More times that you can count, you look online for something new to watch and you're faced with "We're sorry! This title is unavailable in your region." Those days can be over when you install a VPN on your computer/router because you'll never be without something to watch ever again (you'll be able to see it all). The treasures of Netflix will all be yours!
What is a VPN?
A VPN is a Virtual Private Network, aka your new best friend. Once installed, it allows you to select which country you want to appear to be browsing from, it masks your IP address, and is completely safe and anonymous as most VPN providers do not keep a log of any sites browsed. None of your security information will be accessed, nor will your browsing history be logged. You are left with complete privacy and anonymity.
How will this let me watch whatever I want?
In being able to select which country you're viewing from - you'll be able to see the Netflix content unique only to your selected region. Not all countries were created equal in Netflix's eyes, so each region will have a chosen content selection specific only to that region. With a VPN, you can watch TV shows and movies from all over the planet, and will never be faced with another "this is unavailable in your region" message again. The entire Netflix library will be at your fingertips and at your disposal - multiplying the rewards of your subscription by at least ten-fold.
How do I install a VPN?
Getting a VPN set up isn't as complicafted as it sounds, but it does require you to follow a few steps to get set up. The complexity of set up depends what device you are using to watch. A Laptop/PC/Mobile device is very simple to set up, but if you're using a Smart TV/Set Top Box, then you need to use a VPN at router level. This can be done with sites such as Express VPN, where you will need to flash your router. Express VPN have a range of very clear, step-by-step articles to guide you through this process, which is actually a lot more simple than it sounds, and is completely finished in a very short time. Well worth the few clicks here and there.
If that still sounds too complex, we suggest using Smart DNS Proxy. This won't encrypt your traffic (less secure), and you won't be able to choose multiple Netflix regions - just the US, but you can set it up very easily on your router, and will be able to access titles within the US Netflix server.
Will Netflix block my account?
Netflix allows up to 5 users per account - and these users can be in any country, anywhere on the globe. So far there have been no reports of any accounts being blocked, so we think users are pretty safe.
Ok, so...what now?
Ready to take the plunge? You won't regret it.
Listed below are three of our preferred VPN providers (tried & tested)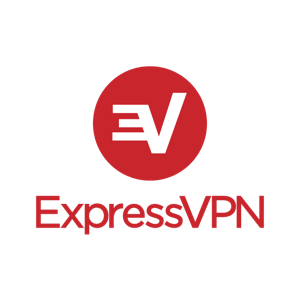 The most effective and most popular of all VPN providers, ExpressVPN offers fully encrypted, no-log browsing which allows for complete access to all Netflix content world-wide. It boasts super fast speeds and the ability to allow Netflix streaming over multiple devices and multiple types of devices. Morever, there is 24/7 online live chat and users are offered a 30 day money back guarantee, so if you're not entirely sure if it's worth it, you can get a full refund - but we are pretty sure that you'll be satisfied once it's all been set up. Endless Netflix offers nothing to complain about. Click here to learn more about ExpressVPN.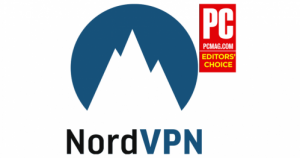 Also a fantastic and very secure choice, NordVPN offers a free 3 day trial, as well as a 30 day money back guarantee. The servers are speedy, secure and when switched on, will have little to no effect on download speeds. Click here to learn more about NordVPN.

Smart DNS Proxy allows for access to US Netlix, Hulu, Prime and a range of UK channels such as iPlayer and 4od. Once configured on the router, every device in the house will be able to access various region restricted content. It's pretty fast and you'll be offered a 14 day free trial. Click here to learn more about Smart DNS Proxy.
Trust us. This will be one of the best decisions you've ever made. Happy couch potato-ing!